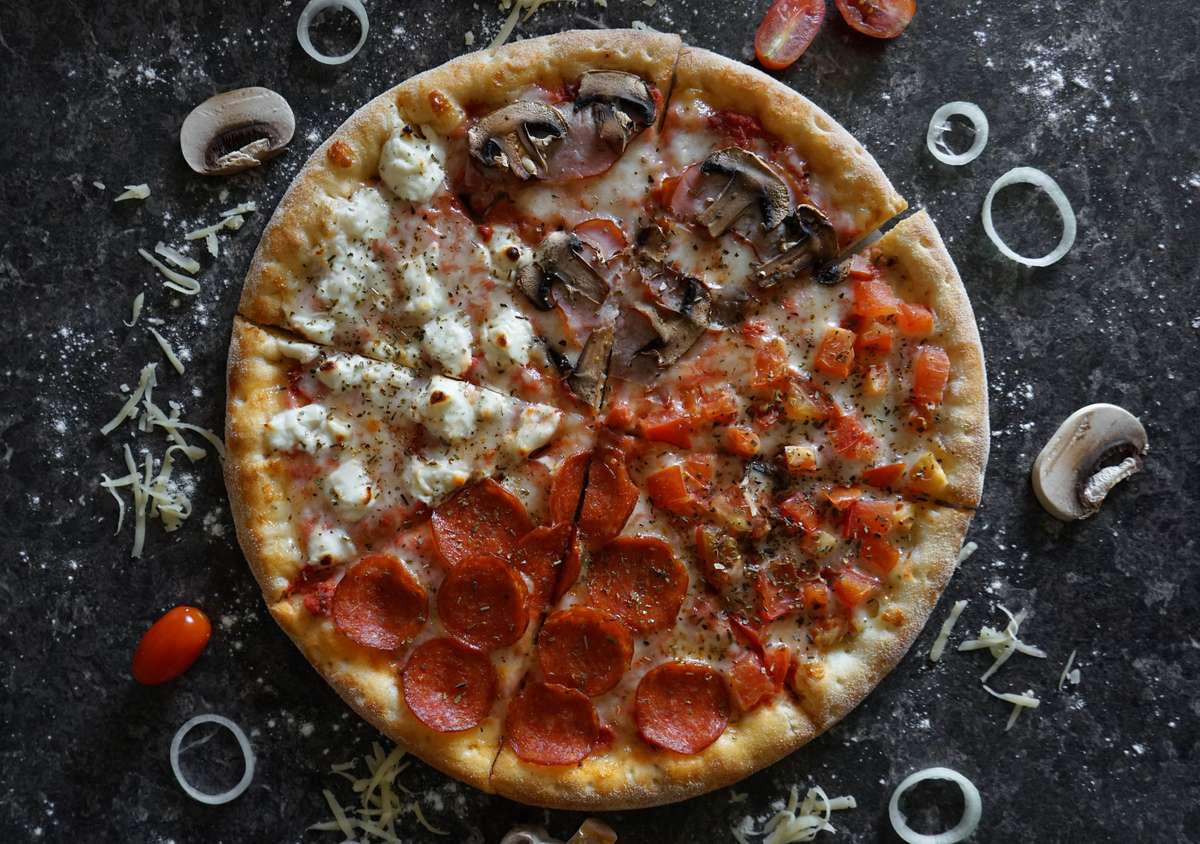 Menu
Become a VIP
Receive updates on special events, new menu items, menu reviews, and more!
Menu
Starters
Appetizers & Sides
Pizza
Build Your Own Pizza. Baked on hot rocks at 600 Degrees. Choose your crust, sauce, cheese, and toppings
Pasta
For Fresh Pasta Bowl: Fresh rustic pasta prepared daily. With your choice of pasta, sauce, and optional proteins.

Choice of Pasta:
Penne | Spaghetti | Fettucini 

Choice Of Sauce:
Pomodoro | Bolognese | Pesto | Alfredo | Garlic and EVVO.

Protein Options:
Meatballs $4 | Sausages $4 | Chicken $4 | Shrimps $6 | Vegan Chicken $7

Signature Pasta Dishes
Add a Side House Salad +$5.00
Sandwiches
**Best Seller** | Stromboli: 
Add your favorite toppings for $1.50 each

Veggie Toppings: Mushrooms | Olives | Onions | Green Peppers | Pineapple | Jalapenos | Garlic | Spinach | Eggplant | Basil | Pears | Tomatoes | Artichokes

Meat Toppings: Pepperoni | Sausage | Beef | Meatballs | Chicken | Salami

Calzones:
Add your favorite meat and veggie toppings
Entrées
Add a Side House Salad +$5.00
Salads
Add protein to any salad. Add Chicken $3.00 | Salmon $8.00 | Shrimp $6.00
Desserts
Our desserts are all homemade. Enjoy our BENDI Italian Tiramisu, hand filled cannoli, Mom's famous brownies, chocolate cake and imported NY Cheesecake from NY.

New!
*Consuming raw or undercooked meats, poultry, seafood, shellfish, or eggs may increase your risk of foodborne illness, especially if you have certain medical conditions.

All GF products are made in the non-GF oven and cross contamination is possible. We offer GF as a dietary option.